Better late than never, right? Every year I post top ten lists of the movies, music, and books that I loved during the year. These lists sometimes do not get posted until we are already a month - or even a few months - into the new year, and they aren't meant to be exhaustive. In other words, they only cover what I was personally able to watch, hear, and read. So, these are the movies, albums, and books that I loved in 2016. Perhaps something on the list will lure you to check it out:
MOVIES:
Moonlight, directed by Barry Jenkins

Arrival, directed by Dennis Villeneuve

Captain Fantastic, directed by Matt Ross

13th, directed by Ava DuVernay

Florence Foster Jenkins, directed by Stephen Frears

I Am Not Your Negro

, directed by Raoul Peck

Last Days in the Desert, directed by Rodrigo Garcia

Other People, directed by Chris Kelly

Paterson, directed by Jim Jarmusch

Little Men, directed by Ira Sachs
Honorable Mentions
: Hail, Caesar!, Silence, Eye In the Sky, Rogue One, Manchester By the Sea, Hidden Figures, Green Room, Requiem for an American Dream, 10 Cloverfield Lane, Swiss Army Man, Where to Invade Next, Before the Flood, Imperium, The Lobster, Midnight Special, Jungle Book, All the Way, Zootopia, The Man Who Knew Infinity.
MUSIC: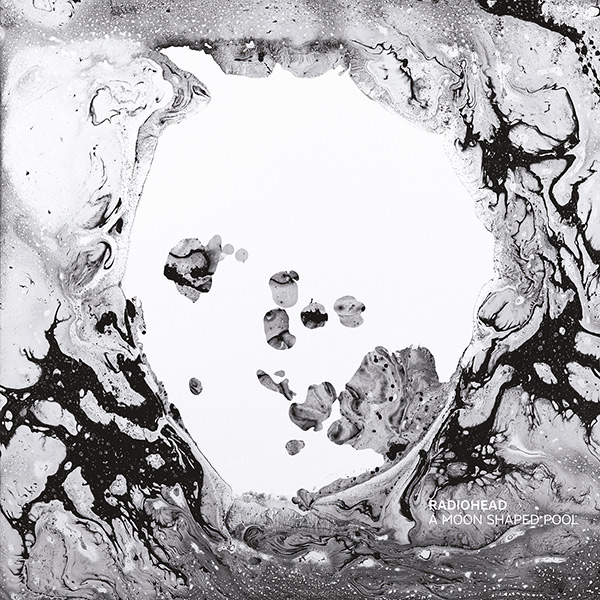 Radiohead, A Moon Shaped Pool
Bon Iver, 22, A Million
Daughter, Not to Disappear
Chance the Rapper, Coloring Book
Sturgill Simpson, A Sailor's Guide to Earth
James Blake, The Colour in Anything
ANOHNI, Hopelessness
The 1975, I like it when you sleep...
Frank Ocean, Blonde
Jack Garratt, Phase
BOOKS:
Religious Affects: Animality, Evolution, and Power by Donovan Shaefer
Common Goods: Economy, Ecology, and Political Theology by Melanie Johnson-DeBaufre, Catherine Keller, Elias Ortega-Aponte (eds)
The Shock of the Anthropocene: The Earth, History and Us by Christophe Bonneuil and Jean Baptiste-Fressoz
The Sixth Extinction

by Elizabeth Kolbert

Democracy In Black: How Race Still Enslaves the American Soul by Eddie S. Glaude Jr.
Seven Brief Lessons on Physics by Carlo Rovelli
Jesus' Abba by John B. Cobb, Jr.
An Insurrectionist Manifesto: Four New Gospels for a Radical Politics by Ward Blanton, Clayton Crockett, Jeffrey Robbins, and Noelle Vahanian.
A Hindu Theology of Liberation by Anantanand Rambachan
Learning to Die in the Anthropocene by Roy Scranton
Older books that I loved in 2016
:
Why I Am Not A Secularist
by William Connolly;
A Brief History of Neoliberalism
by David Harvey
; The Power of Religion in the Public Sphere
by Judith Butler, Charles Taylor, Jurgen Habermas, Cornel West, et al;
Ramanuja and Schleiermacher
by Jon Paul Sydnor;
The Analogical Turn
by Johannes Hoff;
Zen and Western Thought
by Masao Abe;
The Advaita Worldview
by Anantanand Rambachan;
How (Not) To Be Secular
by James K.A. Smith;
The Philosophy of William James
by Donald Crosby;
Radical Democracy and Political Theology
by Jeffrey Robbins;
The Individual and the Cosmos
by Ernst Cassirer;
The Myth of Religious Violence
by William Cavanaugh;
Shock Doctrine
by Naomi Klein